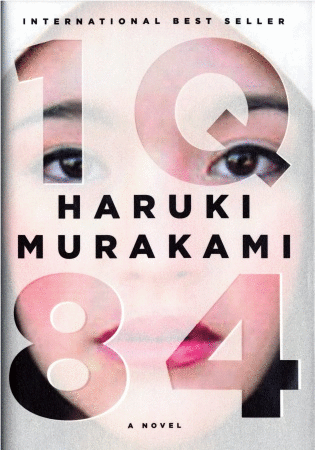 1Q84, the long-awaited (and enormous!) new epic by Japanese novelist Haruki Murakami, will finally drop in English in two weeks. I was lucky enough to get my hands on an early copy a few weeks ago (thanks Random House!) and was finally able to finish it on vacation here in beautiful Hawaii.
If you're a Murakami fan, by the way, it's a masterpiece. The Chip Kidd design is gorgeous too.
I'm starting to think Murakami might be a bit of a map nerd. Here's one of his two protagonists, Tengo, on page 258:
"I've had that kind of experience myself: I'm looking at a map and I see someplace that makes me think, 'I absolutely have to go to this place, no matter what.' And most of the time, for some reason, the place is far away and hard to get to. I feel this overwhelming desire to know what kind of scenery the place has, or what people are doing there. It's like measles–you can't show other people exactly where the passion comes from. It's curiosity in the purest sense."
When I read that, I remembered that much of the plot of Hard-Boiled Wonderland and the End of the World concerns the drawing of a map, which also provides the book's frontispiece. (The residents of the narrator's town are mystified by his geographical predilection. "I will not discourage you from your maps. That is your own concern, and it bothers no one.")
And there's a minor character in Norwegian Wood–the narrator's college roomate–who dreams of being a government cartographer. The narrator muses:
The thought struck me that society needed a few people—just a few—who were interested in and even passionate about map making.
Truer words were never spoken. We need our teeny, tiny percentage of map lovers. I am the .001%.