Two cool maps that readers have sent in recently:
Paul Bailey, who masterminds the Game Show Congress and the nascent Trivia Championships of North America, is also a bit of a maphead, and works for ESRI, the world's largest GIS software company. He surprised me with this in my email last week: a "map" of Chapter 1 of Maphead. All the locations mentioned in my first chapter are illustrated here. "Your hedshot," he explains, "is placed directly upon the coordinates of the Space Needle, and the book cover is at 0,0."
As a map geek, I think this is fascinating. As an author, I'm petrified that this will start a new trend. "Did you read the book?" "Meh, didn't need to…I just saw the map."
This is a great world map as well: a reader called traymo mentioned on the message boards that his maphead family had a very unusual world map hanging on the dining room wall when he was growing up. Apparently some of his siblings had gotten in trouble for not taking care of their Play-Doh, so Dad confiscated all the Play-Doh and used it to make a beautiful relief map of the world, which the kids have recently restored.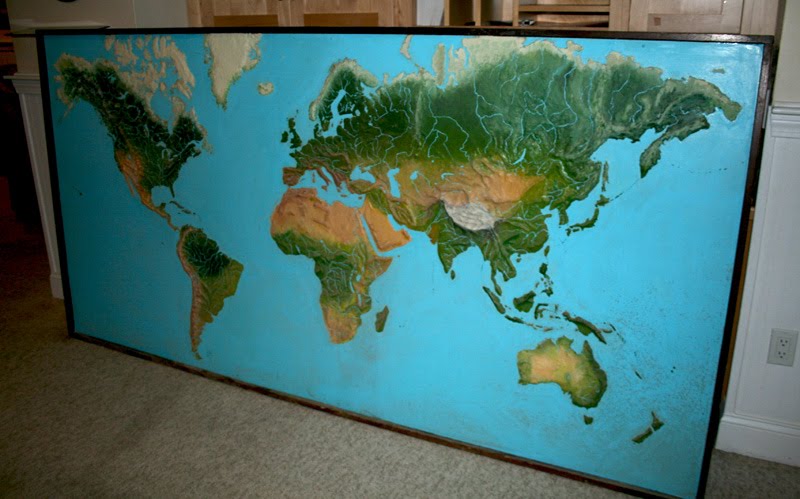 Wow. Full account here.