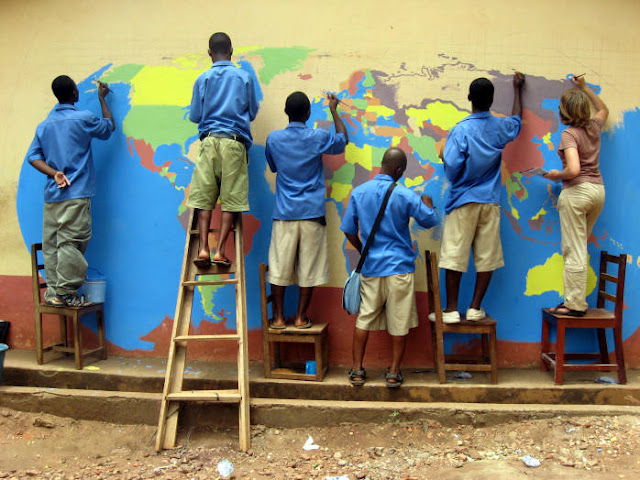 A reader sent me a link to a cool map-related thing I'd never heard of before: a Peace Corps initiative called the World Map Project. While serving in the Dominican Republic as a Peace Corps volunteer in 1987, Barbara Jo White noticed that paper maps didn't last long in rural classrooms, and wondered if painting a world map as a mural would work instead. The project was a hit with the community, and since then, Peace Corps volunteers have painted thousands of the maps in schools, hospitals, parks, and community centers on five continents.
The whole thing was inspired by a Boston album, which makes this far and away the best thing ever inspired by a Boston album. I apologize to all babies conceived during "More Than a Feeling" (currently almost 3% of the U.S. population).
Here's a step-by-step guide from a typical recent World Map Project addition in Nicaragua. You can donate to new World Map Project murals (this one, for example) on the Peace Corps website.