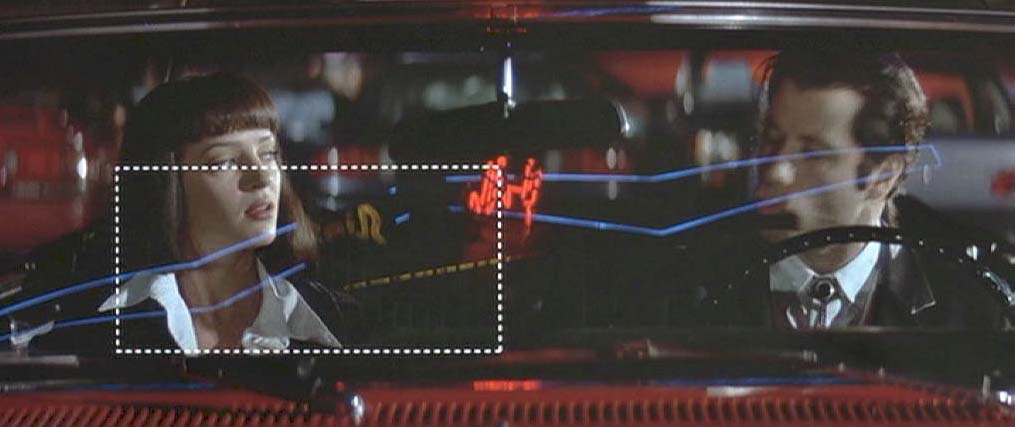 There's an interesting piece today in Slate on the cultural origins of the dotted rectangle-shape that people (well, Uma Thurman in Pulp Fiction, anyway) make in mid-air to suggest that someone or something is a total square.
The first example the author can find is the 1957 Looney Tunes classic The Three Little Bops. I happen to know the meme was around long before that.
Check it out: a panel from a Harvey Kurtzman/Jack Davis Alice in Wonderland parody in the December 1954 issue of the comic book Mad, just six months or so before Mad converted into the magazine format we know today.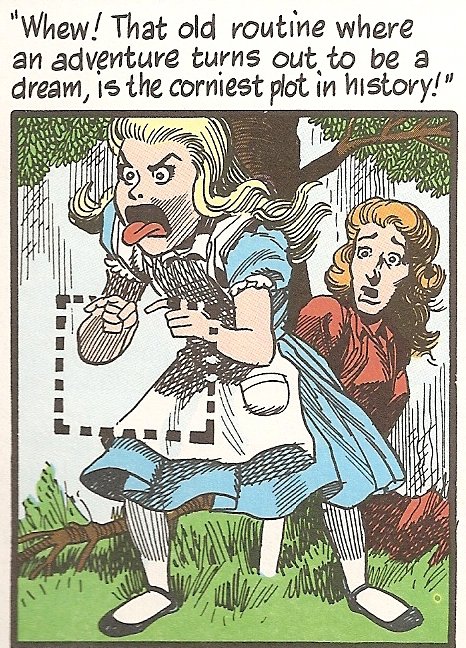 I doubt this is the dotted-line-square ur-text either. (Though early Mad was super-influential, so you never know.) Somebody old correct me if I'm wrong, but beatnik types probably were doing this with their fingers in real life, right? Does anyone know of any media borrowings older than 1954?
Edited to add: Slate's Forrest Wickman updated his piece with a link to this blog entry! I've finally made the big time.