A real highlight of the Maphead tour was getting to meet the legendary Marco Polo! The late Mr. Polo is looking pretty good considering he died about seven hundred years old. Also he appears to be some sort of a bandleader or pirate.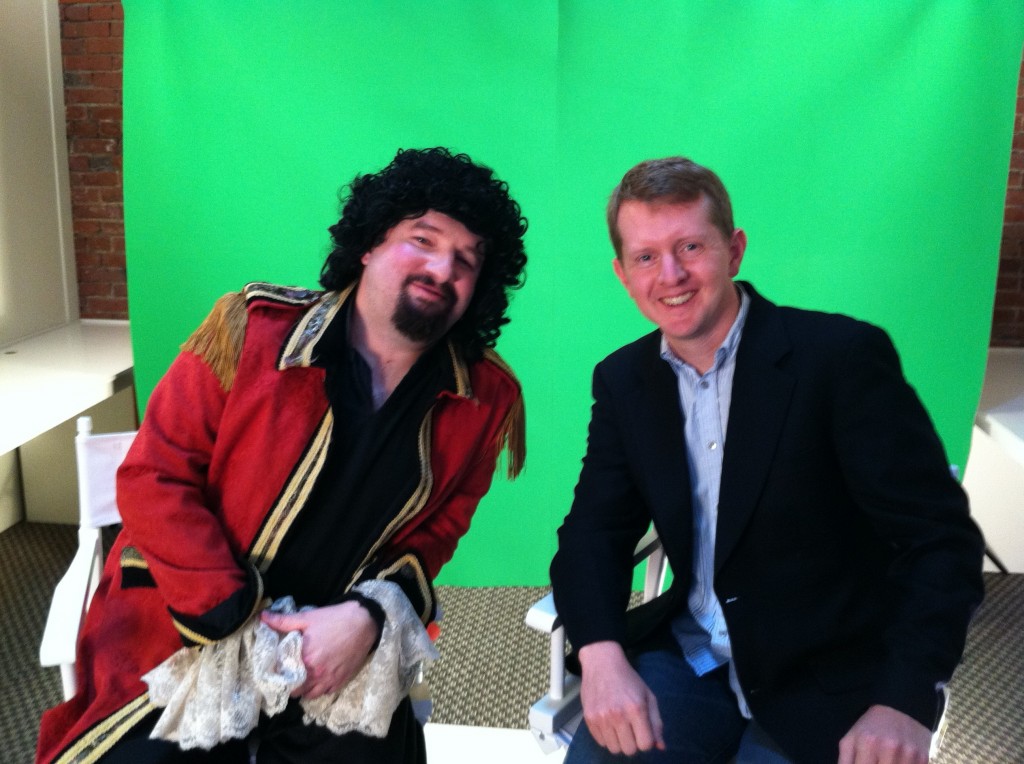 This "Marco Polo" is actually Jonathan Wright, the star of Team Marco Polo, a Seattle-produced educational series designed to teach American kids about the world. Sort of like Big Blue Marble or Where in the World is Carmen Sandiego? or whatever the globally-minded after-school show of your childhood was, but updated for the 21st century. Right now you can see a bunch of the show's segments on the web, but the producers are hoping to bring the series to TV at some point.
The conceit is that 13th-century Venetian explorer Marco Polo has time-traveled to our day, and still loves talking travel and exploration and stuff…but is also a bit of a buffoon. Here's my promo for their show:
And here's Marco interviewing me about my book, sort of:
My favorite new Team Marco Polo video: a catchy way to learn all the countries of the world. ("Czech Republic in the house!!!") The Marco Polo guys tell me you can download the mp3 for free if you "like" the video on the Team Marco Polo Facebook fanpage.