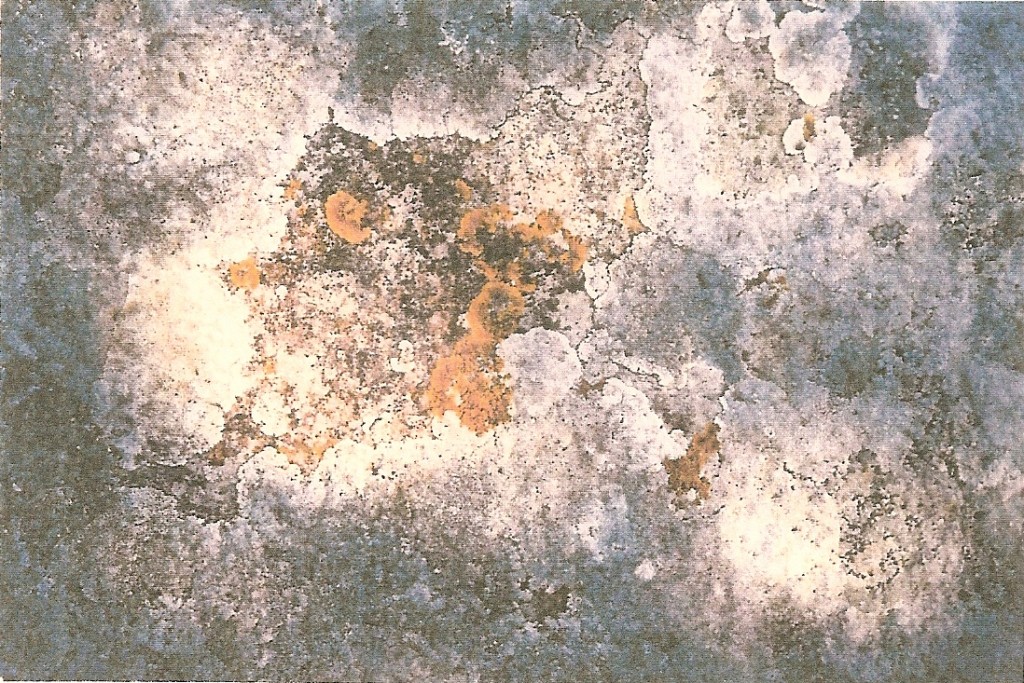 A Maphead reader in France mailed me this courtesy of my publisher the other day–a lichen-covered wall that, he said, reminded him of a map every time he looked at it. "Looks like the Iberian Peninsula to me!" he noted on the back. Very cool. Anyone else with cartocacoethes (the compulsion to see maps everywhere) want to send me other examples?
Just found out this morning I'm going to get to read the audiobook version of Because I Said So!, due out in December! Very cool. For scheduling reasons I didn't get to read the Maphead audiobook, and it still eats at me.
WORDPLAY WEDNESDAY! (One date late, because I was finishing three other writing things yesterday.) Take the famous prop of a legendary entertainer. Mix up the letters and add an 'E' at the end…and you've got the famous partner of the legendary entertainer! Who's the entertainer?
Edited to add: Solved first by ego on this thread. Boy I bet that guy is pretty full of himself now.