Last week I finished the new "bonus" chapter for the Because I Said So! paperback, due out in the fall. For the paperback, I've fact-checked twelve new parental cliches suggested by curious readers of the hardcover. From bed-wetting to head lice to public toilet liners to the virtues of carob–all your favorites will be there.
Here's an exciting sneak preview of my other new project. I know we're getting to market a little late, but we had some trouble with our Chinese suppliers. I think this little guy is going to be a million seller. I give you…
FRIDAY NIGHT-LIGHTS.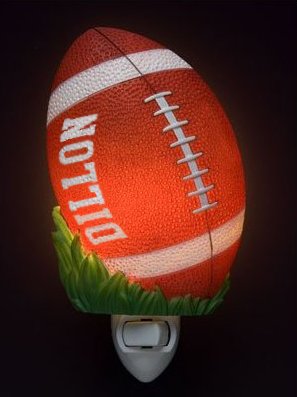 The bulb is guaranteed to last for two years, and then three more if you plug it into your satellite feed.
Clear eyes. Dark room. Can't lose.